Some reasons to consider using 26 inch wheels on your homebuilt mountain bike.
29inch wheels have been the standard wheel size of choice for cross country riders for what seems like forever now. Even 27.5inch anomaly Nino Schurter upsized to 29" hoops for the 2016 rio olympics and so far he hasn't switched back. Downhill riders have been a bit more hesitant to experiment with 29" wheels. Then out of the blue Santa Cruz Syndicate unveiled the V10 29er at the first race of the downhill season in Lourdes, France, prompting a 29" themed arms race in the pits of this years UCI world cup races.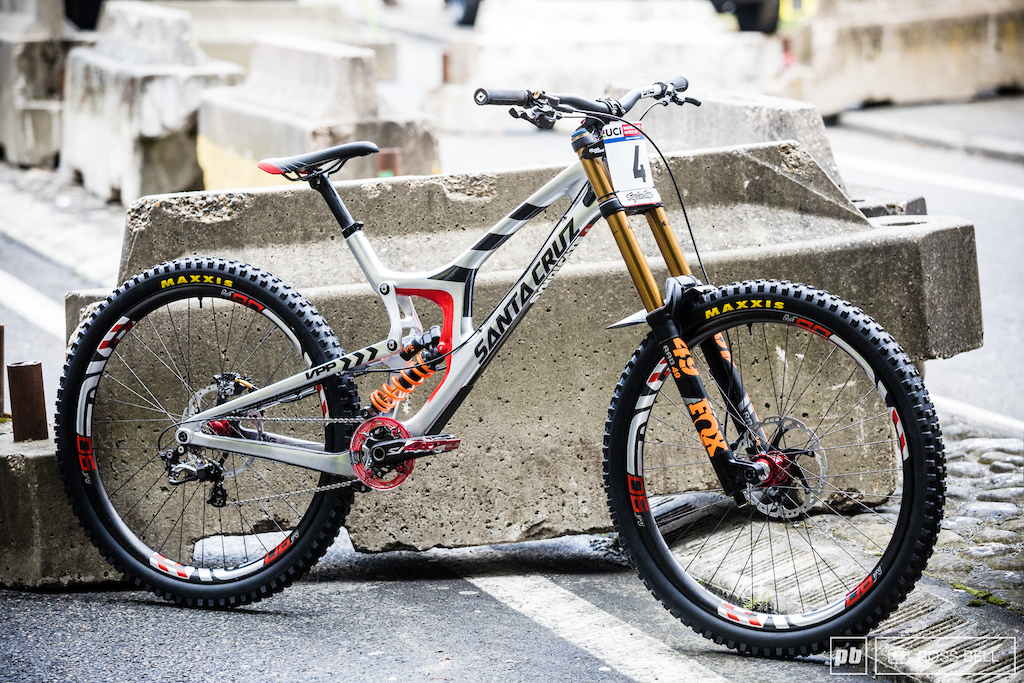 So where does this leave the antiquated 26inch wheel size? Well apart from being great for pinging off roots and rocks, braking late into turns and generally riding your homemade bike like you stole it from a top secret military base somewhere in the Nevada Desert, in my humble opinion and the reason why I used 26in wheels on both of my bike building projects is because they drastically reduce the cost of your project. Look at it this way, there are still mountains of 26inch related <a href="http://Awin" target="_blank" rel="noopener">new old stock sat in warehouses which may never see the light of day and even more used parts sat in sheds and garages just waiting for their true calling.
Cutting costs on wheels also has a knock on effect for the rest of your build because you're also using older and therefore cheaper frames and forks. Some online retailers are offering as much as <a href="http://Forks">50% off forks designed for 26" wheels.
So if you are thinking of building a bike but are put off by the price just remember a good 26 inch wheel is cheaper probably better than a bad 29inch wheel. (Probably).
Written with StackEdit.